The trustees of the John R. Cervantes Memorial Scholarship awarded the 2016 scholarship to Anthony Tonet at Johnny's Italian Steakhouse in Moline earlier this week.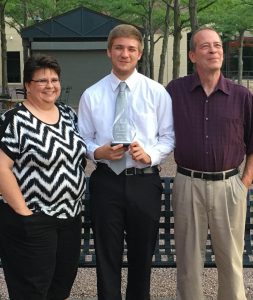 Anthony will be attending Iowa State University in the fall.
Also on hand at the dinner were past winners Luke Giovanine (2015) and Kylie Romeo (2012).